Everyone needs to experience Bali, at least once in their life. The island is covered with scenic views and the most beautiful landscapes I have ever seen.
There are picturesque visuals and Instagram-worthy moments on every street corner you turn.
Rock Bar at AYANA Resort and Spa
My fixation on Bali started 6 years ago when I stumbled upon the movie Eat, Pray, Love starring Julia Roberts and Javier Bardem. For those of you who are not familiar with the narrative, the film depicts the true life story of Elizabeth Gilbert who, after a failed marriage and lack of fulfillment, went on a year-long sabbatical to find peace, gratification and ultimately, herself. Dubbed "The Island of Gods", I developed a longing for Bali. To experience an island so rich in culture, a place with acres and acres of untouched lands and an opportunity to connect with my spirituality. Although, If I'm being honest, it was the sense of tranquility she attained that I most longed for. I remember feeling connected to the film in a strange way. I use the word "strange" because how could a teenager possibly connect to a story about a 30-something-year-old woman who felt empty in her marriage and decided to leave behind all that was familiar? I had a gnawing feeling that there would come a time in my life where I too would find myself laying flat on my bedroom floor reassessing my life. You see, I've always had a yearning for more. To feel more, to see more, to be more. I'd like to think those emotions gave birth to my passion for travel. What a beautiful thing it is to set your feet on unfamiliar grounds, dazzle your eyes with new visuals and immerse yourself in foreign cultures, cuisines, even dialects. Completely removing yourself from all that you have become accustomed to.
Tegalalang Rice Terrace
I've always been on a journey of self-discovery and peace of mind. Call it banal, but I wanted to make discoveries and acquire peace in Bali, just like Elizabeth did. I too was (and still am) going through changes both internally and externally. I left my comfort and moved across the globe to a homogeneous country that looks at me with eyes filled with what seems to be a combination of shock and fascination. I walked away from a long-term relationship that I desperately needed to leave in order to return to myself. Bali couldn't have come at a perfect time.
W Retreat and SpaI finalized my vacation days with Bali lingering at the back of my mind. Finally, I can tick it off my bucket list. Finally, I can experience the kind of peace and solitude both my mind and heart were crying out for. I get to do yoga in Ubud while sipping on a green juice (which, in all honesty, would be more for aestheticism than health #healthyliving), wake up to morning meditation sessions and marvel at the jungle that surrounds me, I thought. Although I didn't get around to doing yoga, I not only did everything else on my list but so much more. From visiting the Holy Spring Water Temple and walking through the rice fields (While keeping an eye out for Ketut Liyer) to catching a perfect sunset at Rock Bar while sipping on cocktails. I woke up each morning with a sense of calmness and an overwhelming sweep of gratitude. I now know, however, that true peace cannot be sustained if it is found in places and only certain spaces. It needs to come from within. That way, you remain within the realms of quietude even when the world outside of you is in chaos.
La Laguna
Uluwatu Temple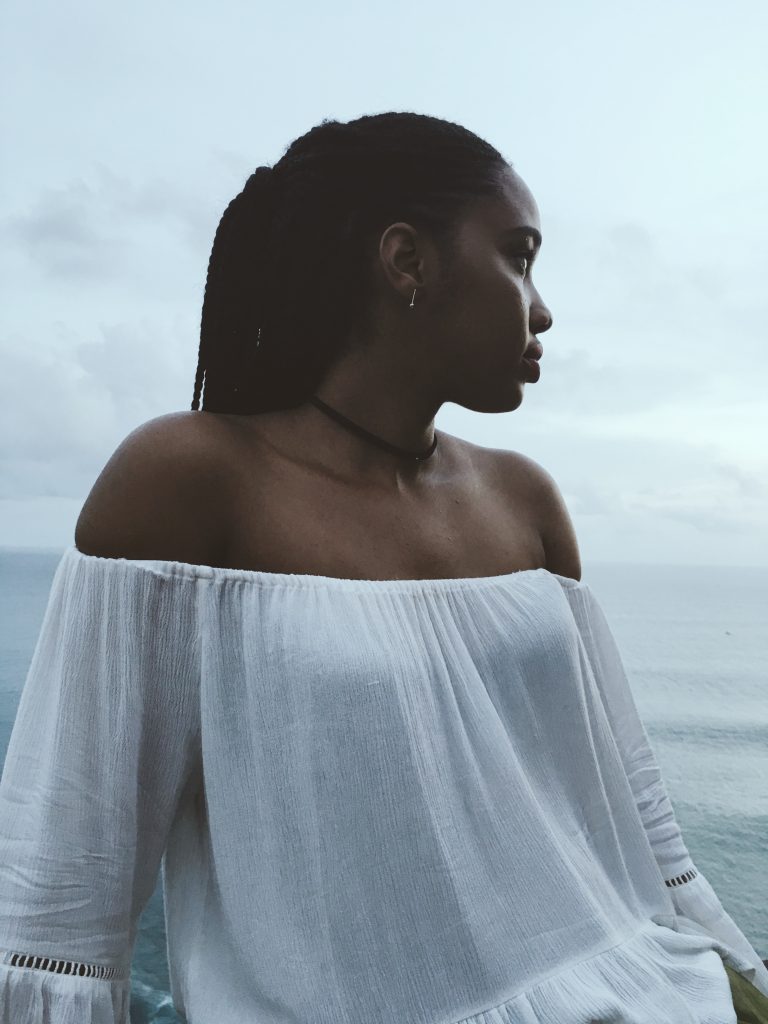 Motel Mexicola
Rock Bar at AYANA Resort and Spa
W Bali Hotel & Resort