Unabashedly consuming no less than two podcast episodes a day, it's a no brainer that I have a monthly podcast round up series! Every month, I will be sharing my favorite episodes from my favorite podcasts; whether it be an interview with the Editor-In-Chief of a fashion publication, conversations pertaining to digital and the media industry or an inspiring story that sparks the necessary fire to light up your path to success; I've got you covered!
- Interview with Rajni Jacques, Fashion Director at Allure Magazine. (So What Do You Do Again?)
- Freelancing 101 With Austen Toscone (The Female Millennial)
- Fila's Louis Colon: 'Too many brands are playing in spaces where they don't fit.' (The Glossy Podcast)
- Behind Highsnobiety's First E-Commerce Partnership With Prada (The BoF)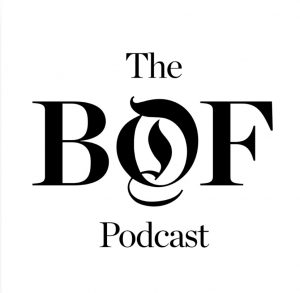 - Raissa Gerona | Revolve (Short Story Long)
- The Curiosity-Driven Life With Elizabeth Gilbert (Oprah's Supersoul Sundays)
- Live Life Free ft Besidone Amoruwa, Strategic Partnerships at Instagram (Naked Beauty)
- Industry Plant (The Friendzone)
- Liv Little, creator of Gal-dem, Raising Investment, Microaggressions (In Good Company)
This error message is only visible to WordPress admins
Kendra Hunsley is a 20-something-year-old BA graduate, writer and fashion enthusiast from South Africa who currently resides in Los Angeles, California. Launching her blog in 2014, Kotton & Silk remains an extension of her style and an avenue for everyday women who are passionate, driven and constantly moving towards a higher sense of self. This platform is an expression of her passion for writing, style, content creation and the upliftment of women.


Subscribe Here